Using a free SEO tool can help you accomplish your internet marketing goals faster, saving you time and money in the process.
Unfortunately, many tools aren't effective as they claim to be, or even worse, contain malware that can ruin your website and hurt your reputation online if you use them incorrectly. When choosing from among the best free SEO tools available, here are some tips to keep in mind so you can use them safely and effectively.
Why SEO is important
Search Engine Optimization, in its simplest terms, attempts to increase your site's traffic. Essentially, the more people come to your website, the more hits your website receives, and the better your chances are to offer your product or service to more people. So let's discuss why SEO is so important.
You have 10 spaces on a Google search page. Think about that when you go on a Google search. When do you search for more than one page on Google? You most likely won't have to look any further than the first few results that come up in Google for the info you were looking for.
So if prospective customer types in a relevant keyword and you're not at the top of the list of results, another business has been followed take a new customer away from you.
Here's the value of SEO for your business: when customers type in questions in the search engine, your business comes up as an answer. In addition to attracting traffic and boosting visibility, SEO also adds to your brand's trustworthiness and authority, which makes it a more popular choice among customers, resulting in customer loyalty.
What are the SEO Tools
The ultimate goal of a web tool like an SEO is to generate metrics on the success of a website.
A well-crafted SEO report may show where you can do better, highlight weaknesses, or otherwise show why you can't rank higher in the SERPs.
Just as tools of different kinds have their purposes, so do SEO tools.
There are even a few more areas of performance optimization these days with more of an all-at-once picture.
Well, are you looking for some free SEO tools online to improve your SEO activity, here is the array of the best free SEO tools on the market that cover a broad range of uses and are easy to use, fast, and free.
Let's start with SEO free tools:
Google Webmaster
Google Analytics
Google Trends
Google keyword planner
Screaming Frog
Answer The Public
Ahref's Backlink Checker
Grammarly.com
Semrush
Google Page Speed Insights
Google Search Console
A Google search console provides detailed information about the health of your website, including crawl errors, mobile optimization problems, and security concerns. It also includes a bunch of metrics, all of which are invaluable for SEO, providing you with valuable information about how to improve your website's organic ranking.
Google Analytics
In addition, to provide a detailed report of your website traffic, it also allows you to download a number of reports. you can create a custom dashboard through google analytics and a custom report per your requirements. It has four sections Audience, Acquisition, Behaviour, and conversions in short we can say AABC.
The benefits of using google analytics-
Provide information on the new user and existing user.
Source of traffic.
Acquisition report.
Device report.
Site Speed report.
Google Trends
This tool will help you in finding the trending topics. While finding the topics you can choose the region as well as the tie frame also.
Google Keyword Planner
Are you a beginner looking for the best free SEO tools in 2022? Look no further! Google Keyword Planner is an ideal tool to start your keyword research.
The Google Adwords Keyword Planner lets you choose keywords based on the nature of your campaign.
Along with free tools, Marketing Snippet will provide you with the data through premium SEO tools.
Screaming Frog
Screaming Frog is an essential tool if you're just getting started with SEO. It's a website crawler that can help you understand your own site's architecture and performance, as well as those of your competitors. Here's how it can help you get started with SEO.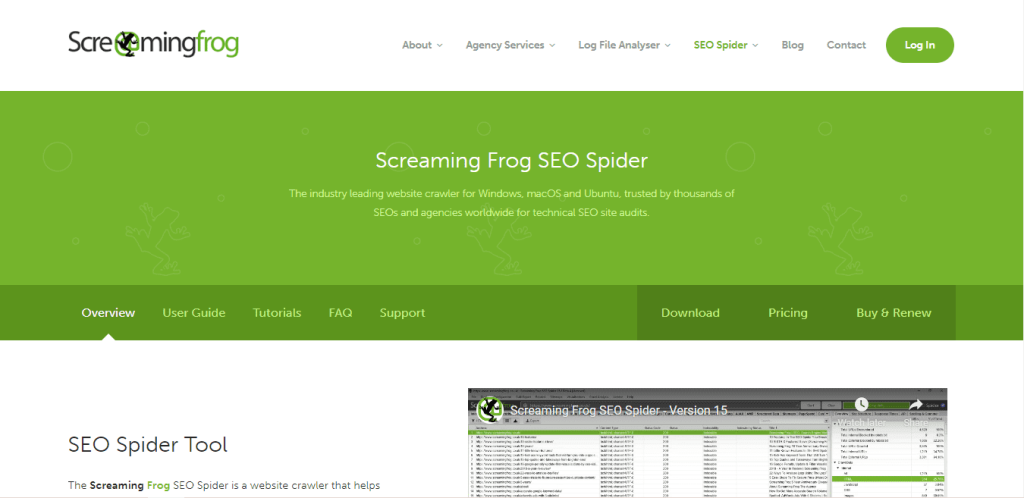 Answer The Public
Answer The Public is a keyword tool that visualizes Google search questions and suggested autocomplete search phrases in an image called a search cloud. The search cloud groups each of the topics using a headword that consists of a keyword or key phrase. For example, 5 Ws consist of questions that consist of the 5Ws – who, what, when, where, and why.
Ahrefs' Backlink Checker
Ahrefs' Backlink Checker is a powerful tool that can help you identify and analyze the backlinks of any website.
This tool can be used to identify which websites are linking to your website, what kind of links they are, and how strong those links are.
This tool can also be used to examine the link profile of any website, to see which keywords are being targeted by the website's backlinks, and to look for any patterns in the backlink data.
Grammarly.com
Grammarly has a wide range of features that businesses of all sizes can use. Some of the features include:
Grammarly's plagiarism detection tool can identify and flag any instances of plagiarism in your document.
The grammar checker can identify and correct errors in grammar, usage, and punctuation.
The spell checker can identify and correct errors in spelling.
Semrush
SEMrush is a powerful search engine optimization (SEO) tool that lets users research and analyze their competitors' traffic and search engine rankings. SEMrush also provides a variety of other SEO tools, such as a keyword research tool, a backlink analysis tool, and a site audit tool. SEMrush is a great tool for businesses of all sizes, from small businesses to large enterprises.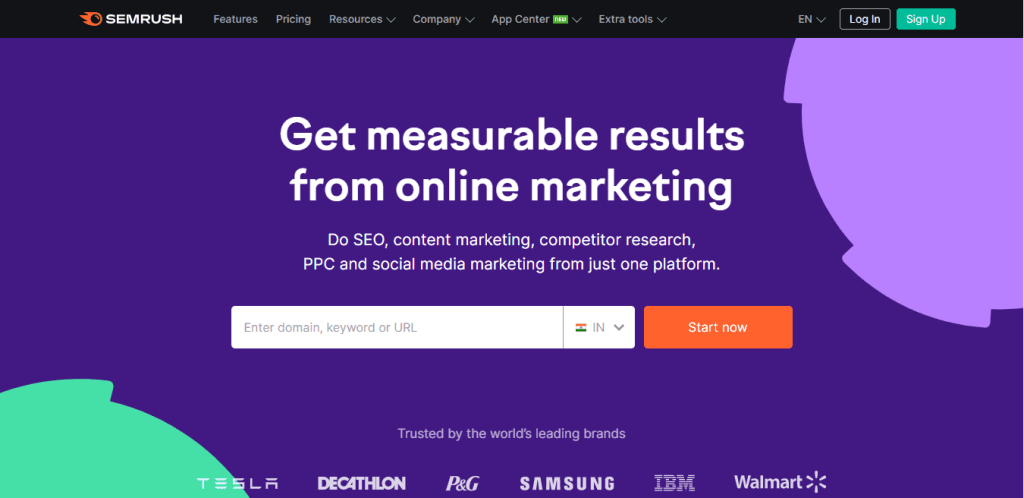 Semrush has many features that help businesses track their SEO progress over time. SEMrush also offers a wide range of training and support options, so businesses can get the most out of the tool.
Google Page Speed Insights
Google Page Speed Insights is a free tool offered by Google that helps you to understand the performance of your website. It is a great way to get an idea of where you need to make improvements to your website to make it faster.
Page Speed Insights provides you with a score and an explanation of how your website is performing. The score is depending on the following factors:
Size of the document
Speed of the document
Accessibility of the document
The score is colour coded to show how important the different factors are:
Green – Very important
Yellow – Important
Red – Not important
Learn More:
Apart from the best free SEO tools do you want to get more information about SEO, read the following blogs: